See how Narratives behave over time, to better pinpoint opportunities, double-down on strategies, or shift gears on experiments that aren't working
Refreshed monthly or quarterly, see how your Narrative Landscape, Impact, and Signature have shifted to take advantage of new opportunities and mitigate threats
Evaluate the impact of marketing and communications efforts on your customers' beliefs, uniquely measured by Narrative Analytics
With an established baseline, our machine learning algorithms instantly classify the torrent of new content into the Narratives you are tracking – enabling rapid assessment and response to new events, campaigns, and competitor moves
Narrative Trends & Drivers
See what's behind landscape changes to develop strategies that use Narratives to your advantage
Constantly monitor the drivers behind Narrative change, staying one step ahead of your competitors 
Additional Narrative Analytics Products
Protagonist offers a full suite of services enabling leaders to tap into the power of Narrative Analytics
Narrative Analysis
& Strategy
Our core offering breaks down your business priorities into a manageable set of beliefs that can be measured with data, analyzed to reveal insight, and shaped for competitive advantage. We then organize the battle plan, revealing where to play and how to win.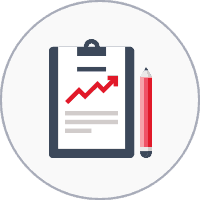 Communications Strategies
Protagonist offers critical services for Communications teams, from audits to understand the performance of your current messaging versus your competitors, to Communications Playbooks that provide data-driven guidance on what to say, where to say it, and which influencers to engage.