Your Challenge in a Changing Industry
Your industry is quickly evolving.  Technology changes, demographic shifts, and economic trends are creating challenges more rapidly than ever.
Understanding the human thinking behind these changes can be your competitive advantage.
Narrative Analytics Answers the Questions Vital to Your Success
How Are Opinions Evolving?
What are the hot button issues that drive attitudes about your industry?  What events trigger those attitudes? How are narratives about your space changing?
How Do You and Competitors Fit In?
Is your company seen as a positive or negative force? How about other players?  Critically, how are you seen as better than competitors?
Where is the white space you can seize before competitors do?  Most importantly, what do you want your narrative to be in five years?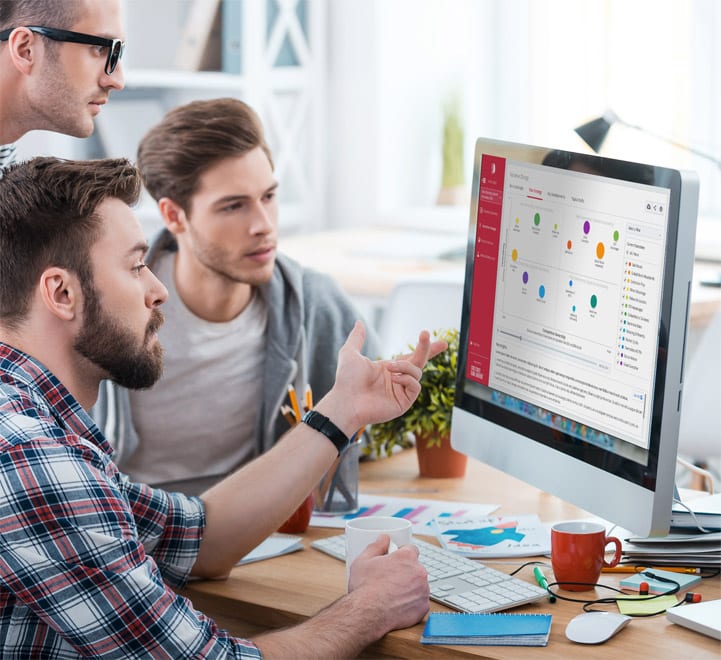 Narrative Landscape - Your Dashboard
Protagonist uses Natural Language Processing and Machine Learning to reveal the most important perceptions about your industry.  Based on those insights, we customize your Narrative Dashboard to align to your business processes.  With this data at your fingertips, you are set up to drive key metrics over time.
Our Narrative Experts help you create a strategy for competitive success.   Crucially, your strategy is rooted in big data about industry trends and human perceptions.
Based on the Narrative Landscape and your company's identity, our Narrative Experts help you create a North Star Narrative (NSN).  The NSN tells your company's story in a way that connects best with audiences.  Armed with the NSN, your leaders and communicators can confidently stay on message.
Whether it's executive coaching, content creation, or anything in between, the Protagonist team stands ready to help you implement our data-driven guidance.
A Fortune 100 Insurance Company
Our client was about to execute one of the largest mergers in US history.  Narrative Analytics enabled them to define strategy and  communications to win
Chart a path for success in the changing health care industry.  Create positive perceptions about the merger.  Win consumers from competitors.
Protagonist used Narrative Analytics to reveal emerging trends in the health care industry.  Then we helped our client develop a data-driven strategy to capture white space and win customers.
Enabled with Protagonist's recommendations, our client developed a company-wide strategic communications plan for the merger and beyond.