Deeper Insight Into Employee Mindsets
In competitive labor markets, healthy cultures and productive employees are more important than ever.  But how can you understand the biggest drivers of employee engagement?
Answering Key Questions to Engage Employees
How Healthy is My Organization?
What do  employees really care about?  Which issues do they feel most strongly about?  How can I understand the human side of cultural health? 
What Factors Drive Employee Engagement?
Which policies and norms are most important to employees?  What Ideas do they have to improve?
How Should I Act to Drive Positive Change?
Where should I focus to improve culture most?  How can we communicate most effectively with our teams?
Research Design for Deeper Insights
Your employees' unfiltered expressions are a treasure trove.  We open that treasure for you.  First we help you to design your surveys to prompt richer comments.  Then we identify other web sources where employees are talking.  Finally, we use Protagonist Types analysis to deepen insight into subgroups.
Your Dashboard - the Narrative Landscape
Protagonist uses Natural Language Processing and Machine Learning to reveal the most important insights about your culture.  Narrative Analytics captures strength of feeling and mines ideas, so you can see where to focus.  Then we create a custom Narrative Dashboard for you to explore all the dimensions of your Narrative Landscape.  In the Dashboard, you can drill in to roles, regions and Narrative Types to understand where pain points and opportunities lie.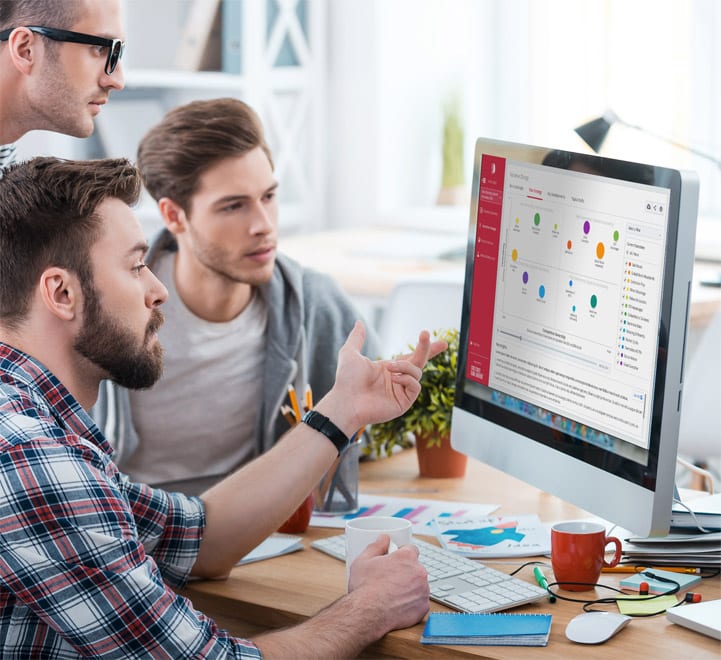 Engagement Builder: Data-Driven Strategy & Communications
Our Narrative Experts help you turn data into action that builds engagement.  What policy changes should you focus on?  How should leaders communicate with teams?  We enable your team to create a world class culture that fully engages employees. 
Ongoing Advisory Services
We can help you with everything from executive coaching to writing employee newsletters.  The Protagonist team stands ready to help you implement our data-driven guidance.
A Fortune 500 Utility Transforms Its Culture
To combat the threat of major accidents, our client needed to shed old ways of thinking and refocus the company on safety.
High profile accidents had put workers and the public at risk.  Our client needed to make safety the top priority for the company.
Using Narrative Analytics, Protagonist found gaps between manager and line worker attitudes.  Then we revealed how those gaps were creating safety risks.  Finally, we recommended specific actions and communication plans to address the biggest problems. 
After implementing Protagonist's recommendations, our client transformed the company's culture.  Negative narratives about safety fell by 75%.